Printing techniques
If you want a highly effective result, rely on Sol.Pel.Otic.
Our products combine: the experience deriving from years of activity in the sector, the guarantee of Made in Italy production, the use of the best technologies always in step with the times and craftsmanship.
All this to give your product a unique and unmistakable character.
Sublimation
Sublimation printing is the strong point of Sol.Pel.Otic. This technique allows you to transfer the microfiber any image in high definition, from simple monochrome logo to a real photo. The color transfer directly on tissue fibers making the print indelible and imperceptible to the touch. With these possibilities our microfibre for glasses can be completely customized to become an original sign of recognition for our customer.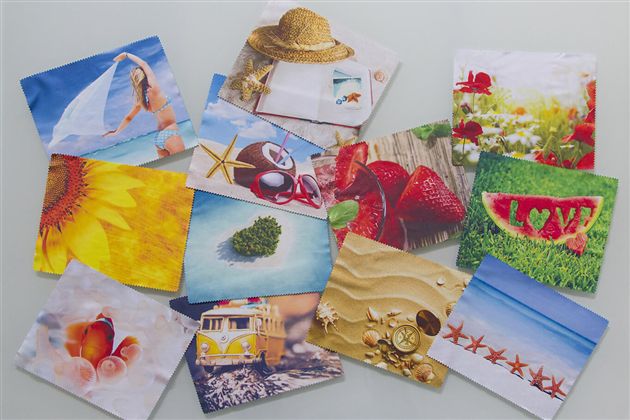 Pad Printing
After sublimation is definitely our printing method used. When customizing the microfibre and especially of the case requires the printing of a single color logo, pad printing enables excellent results in a short time. It adapts to any type of material, even on uneven surfaces or semicurve.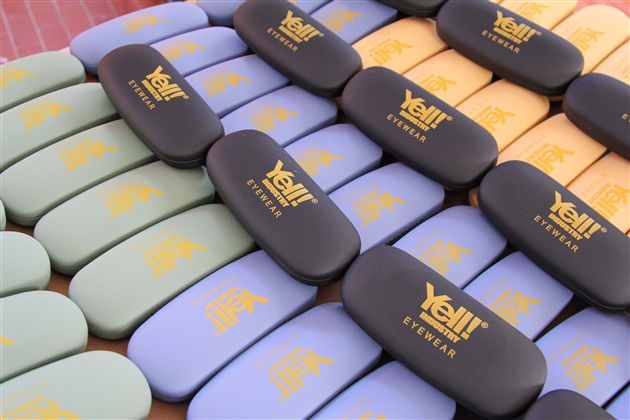 Serigraphy
Used to create special effects most wanted, for prints with glitter inks, fluorescent or metallic, but more commonly for prints opaque white on dark microfibers. This printing technique also allows customization in large formats.
Utilizzata per creare effetti speciali più ricercati, per stampe con inchiostri glitterati, fluo o metallizzati, ma più comunemente per stampe bianche coprenti su microfibre scure. Questa tecnica di stampa permette anche la personalizzazione in grandi formati.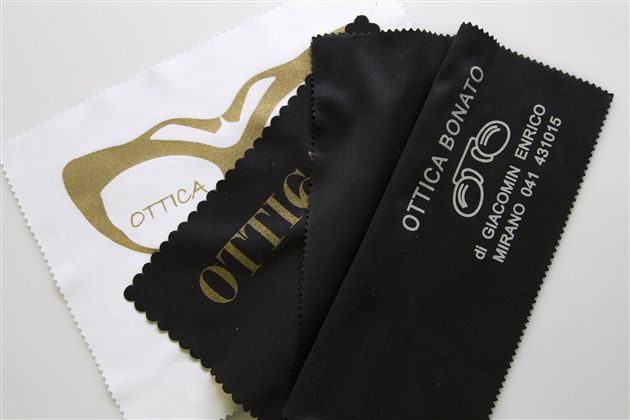 Hot Printing
Foil stamping can be applied in cases of natural leather or imitation leather to create a vintage effect; the logo is literally imprinted on the material making indelible over time.
In the field of microfibers this type of printing can also be done with shiny foils to create a real effect gold or silver tone on tone for an elegant and discreet branding.